Parish Clean-up Weekend!
The parish clean up is this Sat/Sun 23rd & 24th April. We are asking all to help clean around your area. Rubbish can be left at Islandeady GAA pitch this SUN evening only. .
National Pilgrimage to Knock Shrine
National Pilgrimage of Eucharistic Adoration to our National Shrine, Knock on this SUN 24th April. In this year of Mercy, Pope Francis has encouraged us to make a Pilgrimage. Why not make this day your special Pilgrimage as the invitation goes out to all: Priests, Adorers and all members of the Faithful. For full details, see our
Newsletter page
.
Folk Group Choir Practice
In preparation for next Folk Group Mass on SUN 8th May there's an important Practice this TUES at 8 pm. Young people esp invited to join all ages who sing for The Lord.
Community Council to celebrate 40th anniversary!
40th Anniversary: The Community Council are planning to celebrate its 40th anniversary by hosting a series of events during 2016. A Festival committee was recently formed and its aim is to plan a major festival event in the Parish for August weekend. All clubs, organisations will be contacted to join in and lend their support.
Mayo International Choral Festival Peace Concert with the RTE Concert Orchestra in Knock Basilica
Mayo International Choral Festival Peace Concert with the RTE Concert Orchestra in Knock Basilica on SAT 14th May will commemorate the 1916 Rising &World War 1. The Concert Orchestra will perform with a 120 member choir & soloists Anne Marie Gibbons & Owen Gilhooly. Info: www.mayochoral.com or www.knockshrine.ie/faithrenewal.
Islandeady/Glenisland Cemetery weekend
Cemetery weekend in our Parish will be on 31st July/1st August with Mass in Islandeady Cemetery on SUN 31st at 11 am & Mass in Glenisland Cemetery on MON 1st at 12 noon. Weeds and Paths in Islandeady Cemetery are now in need of the annual care & attention. Volunteers with Knapsack Sprayers are asked to please help on MON 9th May at 7 pm.
Islandeady GAA News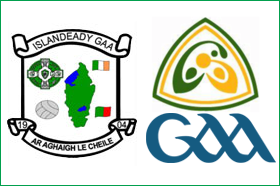 Islandeady GAA Lotto SUN 24th at 8.30 pm in Marty's Halfway. Jackpot €2,000.

For all Islandeady GAA News, see
www.islandeadygaa.com

Islandeady Cycling Club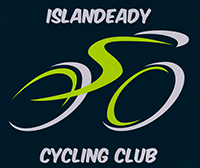 Islandeady Cycling Club located in Jacks old cottage Derrycoorane Islandeady Castlebar, is a leisure cycling club that is now open for new membership for 2016 for cyclists of all abilities.
The club has members ranging in age from 14 to 70 years of age and of all cycling abilities. Islandeady cycling club offer cycle runs for beginners, improvers and more advanced riders, the club is split into different categories of cyclists depending on their skill and distance they would like to cycle for but the ethos of community and fun are at the heart of this club.
We currently have members who cycle regularly on club organised cycles and at sportive events through the country.
After the Easter Holidays, The club members will cycle as a group every Wednesday evening at 7pm and Sunday morning at 9am leaving Jacks old cottage in Islandeady and returning there for a much needed cup of tea.
If you would like to meet new people and keep fit and have fun then Islandeady is the place to be. Why not join up today!
For more information on this Special series of classes for beginners visit our face book page at https://www.facebook.com/ islandeadycycling or contact club president Joe Moylette on 0879443626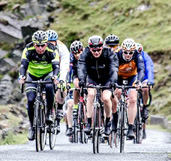 For all Islandeady Cycling News, see
www.facebook.com/
islandeadycycling

Thought for the Day!
'Laughter is a tranquilliser
With no side effects'
Mayo Day 2016!
Mayo Day 2016 is on April 30th, with events throughout the Bank Holiday weekend. We would like to ask you as an individual, business or community group to get involved. The theme - What does Mayo mean to you? Let your creativity come alive! Email us your plans so we can promote your effort to: info@mayo.ie . Let us all, as Mayo people, or with a Mayo connection, celebrate and showcase all that is great about our County.
Congratulations to our Councillor in residence!
Congratulations to our parishioner Councillor Martin McLoughlin, Derrycoosh, on his recent election - the first Councillor in residence living in our parish in almost 30 years.
Mayo Day - Win a Trip to Ashford Castle!
Win a Trip to Ashford Castle : Mayo.ie in association with Ashford Castle are delighted to announce our MayoDay Photo Competition 'Capture your Mayo Moment'. Multiple entries permissible & extra points for originality. Winner receives 2 nights B&B & 1 D for 2 people at Ashford Castle. Email entries to
info@mayo.ie
with PHOTO COMP in the subject line. Don't forget to include your contact details before Friday 6th May to be in with a chance to win this fantastic prize. Be as creative as you can and get snapping !
Rosary for the Sundays in MAY
The Rosary will be said at Islandeady Church Grotto for the 5 Sundays in MAY at 8 pm - immediately after 7 to 8 pm Adoration - starting on SUN 1st May. All welcome.
Awakening 2016!
Awakening 2016: Come along THUR 5th May at 7:30pm to the Breaffy Sports arena, for a very special concert of over 300 young people coming together from a large number of secondary schools across our diocese to provide us with an evening of uplifting church & contemporary music. The proceeds will be going to Pieta House. Tickets are €12. See www.dyctuam.ie for more info. Contact Teresa on 087-2424927 to book your tickets
Mayo Roscommon Hospice appeal for walkers/joggers
Mayo Roscommon Hospice appeal for walkers/joggers etc to participate in the West of Ireland Mini marathon in Castlebar on SUN 1 st May or the womens mini marathon in Dublin on MON 6th June. Sponsorship cards available. Contact 0949388666.