Islandeady Cycling Club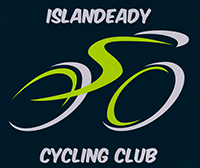 New membership for 2017 for cyclists of all abilities!
Islandeady Cycling Club located in Jacks old cottage Derrycoorane Islandeady Castlebar, is a leisure cycling club that is now open for new membership for 2017 for cyclists of all abilities.
The club members cycle as a group every Wednesday evening at 7pm and Sunday morning at 10am leaving Jacks old cottage in Islandeady and returning there for a much needed cup of tea.
We set up a beginners cycling group 6 weeks ago, they cycle every tuesday evening from Jacks Old Cottage at 7pm, and what a great success it turned out to be, getting bigger and better each week. So if you are thinking about taking cycling up for the first time in along time, then why not join us on Tuesday evening for a very enjoyable cycle! Join up today!
Our Club Members just recently particpated in the very popular Mayo Pink Ribbon Cycle and also the Cycle against suicide and will be taking part in the very popular Westportif at the weekend.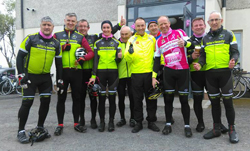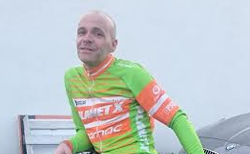 Club Members also completed a 6 week Training Skills course with the talented Mark Quigley. Huge thanks to Mark Quigley for six weeks of knowledge, skills, training tips, and general safety on the road. Watch this space for next course!
Club members will be taking part in the Cycle for Brother Kevin on the 19th and 20th May, Cycle for Brother Kevin (formerly 'The Great Escape') is a charity cycle event established in 2010 to raise funds for The Capuchin Day Centre for Homeless in Dublin City Centre. Participants leave Dublin City Centre on Friday morning, overnight in Drumshambo, Co. Leitrim, and arrive in Belmullet, Co. Mayo at about 6pm. 300 Kilometres, 2 days and alot of craic along the way. Best of Luck guys!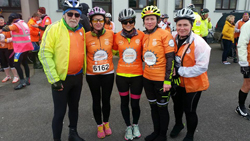 So if you are thinking of taking up Cycling, then why not join us Tuesday evenings for the beginners cycle or Wednesday evenings for the more experienced cyclist. And Sunday mornings for all abilities! We would love to see you there!
For more information on Islandeady Cycling Club visit their face book page at https://www.facebook.com/
islandeadycycling
or contact club president Joe Moylette on 0879443626