Knock Shrine are seeking volunteers!
Knock Shrine are seeking volunteers to help with the meeting & greeting of pilgrims during the summer months. Info from the Witness to Hope Office on 094-9375070.
Looking for cyclists for the Giro De Baile!
Family Carers Ireland Mayo Branch, are looking for cyclists to take part in Giro De Baile on the 31st July 2016. All registration fees will be covered and sponsorship card provided. Please contact Bernadette/Doreen on 0949060305 for more information.
Rosary for the Sundays in MAY
The Rosary will be said at Islandeady Church Grotto for the 5 Sundays in MAY at 8 pm - immediately after 7 to 8 pm Adoration - starting on SUN 1st May. All welcome.
Liam Lawton Concert in Ballintubber Abbey
Liam Lawton Concert in Ballintubber Abbey FRI 29th July at 8pm. Tickets €25 on sale at Ballintubber Abbey Office 094-9030934 or Downtown Records Castlebar & Westport.
'Finding God in our lives' - Prayer Guidance Centre, Knock!
A Week of Ignatian Spirituality 'Finding God in our lives' in Prayer Guidance Centre, Knock from Tues 31st May to Wed 8th June at 7 pm - workshops facilitated by Fr Edmond Grace SJ. See www.knockshrine.ie/prayerguidance or Phone: (094) 93 88100
Community Council to celebrate 40th anniversary!
40th Anniversary: The Community Council are planning to celebrate its 40th anniversary by hosting a series of events during 2016. A Festival committee was recently formed and its aim is to plan a major festival event in the Parish for August weekend. All clubs, organisations will be contacted to join in and lend their support.
Islandeady/Glenisland Cemetery weekend
Cemetery weekend in our Parish will be on 31st July/1st August with Mass in Islandeady Cemetery on SUN 31st at 11 am & Mass in Glenisland Cemetery on MON 1st at 12 noon. Weeds and Paths in Islandeady Cemetery are now in need of the annual care & attention. Volunteers with Knapsack Sprayers are asked to please help on MON 9th May at 7 pm.
Islandeady GAA News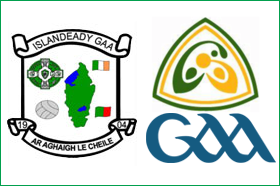 Islandeady GAA Lotto SUN 22nd May at 8.30 pm in the Halfway. Jackpot €2,200.

For all Islandeady GAA News, see
www.islandeadygaa.com

Islandeady Cycling Club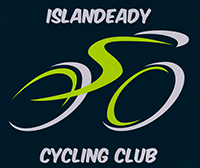 Islandeady Cycling Club located in Jacks old cottage Derrycoorane Islandeady Castlebar, is a leisure cycling club that is now open for new membership for 2016 for cyclists of all abilities.
The club has members ranging in age from 14 to 70 years of age and of all cycling abilities. Islandeady cycling club offer cycle runs for beginners, improvers and more advanced riders, the club is split into different categories of cyclists depending on their skill and distance they would like to cycle for but the ethos of community and fun are at the heart of this club.
We currently have members who cycle regularly on club organised cycles and at sportive events through the country.
After the Easter Holidays, The club members will cycle as a group every Wednesday evening at 7pm and Sunday morning at 9am leaving Jacks old cottage in Islandeady and returning there for a much needed cup of tea.
If you would like to meet new people and keep fit and have fun then Islandeady is the place to be. Why not join up today!
For more information on this Special series of classes for beginners visit our face book page at https://www.facebook.com/ islandeadycycling or contact club president Joe Moylette on 0879443626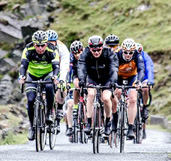 For all Islandeady Cycling News, see
www.facebook.com/
islandeadycycling

Thought for the Day!

'A close relation is one you see occasionally
Between family Funerals !'


Pastoral Council Booklet of Prayers - submit a prayer or reflection!
Islandeady-Glenisland Pastoral Council intends to produce a Booklet of Prayers, thoughts & reflections later in the year for circulation in the parish. As part of this we would like to invite people to participate by submitting a prayer or reflection that would be suitable for inclusion. Kindly forward to Noreen Coyne at
noreencoyne@eircom.net
or pass these on to any member of the Pastoral Council.
Westport House annual Charity Open Day
Westport House annual Charity Open Day is SUN 29th May from 12 to 6pm celebrating the 50th Anniv of Western Care. Visit the Pirate Adventure Park, the Historic House, the longest zip wire ride in Irl, the high rope climbing frame & archery tag together with free live entertainment, face painting & monster raffle.  Entry is by donation to Western Care.
Mayo Cardiac Support Group meeting
Mayo Cardiac Support Group meeting next WED 25th at 7 pm in Breaffy House Hotel. Open to anyone who has heart disease & family members/carers. Topic: 'Understanding & Managing Stress.'  Guest Speaker Gina Dowd, Counselling West & Mary Naylor, Knock Counselling Centre. Adm free. Info from Ailish, Croí Nurse on 094-9049172.
Tochar Walk!
Tochar Walk will take place on SAT 28th May departing Ballintubber Abbey at 8.30am. Contact 094-9030934 for further information. All welcome.
Masses for people anxious about Exams
Masses for people anxious about Exams or any other TESTS of life on MON 30th May in Glenisland at 7 pm & TUES 31st in Islandeady at 7 pm. A Special Half Hour for Students, Family & Friends to PRAY for yourself and for all who are anxious. Everybody invited.
Pilgrimage to Krakow, Poland for World Youth Day 2016!
Tuam Diocese is bringing 50 young adults on a pilgrimage to Krakow, Poland for World Youth Day 2016 from 23rd July to 3rd August. Are you between 18-35yrs with an openness to experiencing your faith in a vibrant way & want a taste of sharing your faith with 2 million other young people ? Phone Siobhán at 087-9271542 to hear much more.